Our values guide everything we do.
---
In everything we do, we believe the people of Scotland have the right to be safe when accessing social care services.
---
We do this by listening, learning and then doing the right thing. We regulate and develop the social work, social care and children and young people workforce to be trusted, skilled, confident and valued.
Our values are at the heart of our organisation and guide everything we do. You can find more on our values in our Strategic Plan.
Latest vacancies
---
There are currently no vacancies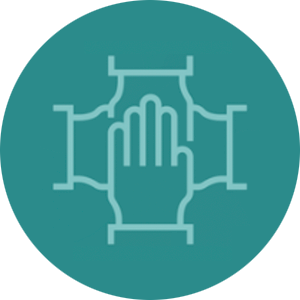 Work together
At the SSSC we treat each other with kindness and respect and value the contribution every member of staff makes.
---
'I am most proud of the people'.
'We have achieved an incredible amount over the last two years and couldn't have achieved this successfully without the commitment of the people involved. Everyone played their part but I can't praise my team enough for all their hard work, patience, determination and desire to make it as successful as it was'.
---
Lainney Reid, Systems Development Manager
Accept responsibility and accountability
We recognise the trust placed in us to ensure the safety and wellbeing of people who use social services and that is our guiding mission.
---
'A case can be referred to us by employers, members of the public or other third parties'.
'We will then complete an investigation, review all information and then make a decision on the worker's fitness to practise. When making a decision we will consider a number of factors including the seriousness of the behaviour, the risk to public protection and the risk to public interest both in the social services sector and the SSSC as a regulator'.
---
Rachel Hamilton, Solicitor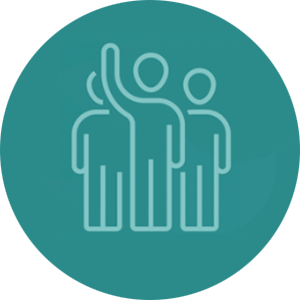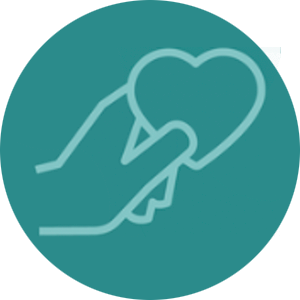 Recognition and respect for others
We value the social service workforce and the life changing work they do. Our work increases recognition of their role and further develops that role. All our stakeholders contribute to our success and we recognise and respect their views.
---
'I am very proud to be a social worker and privileged to do the role that I do in the SSSC in leading the development of the workforce'.
'Social workers and social care staff play an integral role in supporting and protecting the most vulnerable in our society. Their interventions result in positive change to families and communities at the point of crisis that gives people control of their lives'.
---
Phillip Gillespie, Director of Development and Innovation
Why work for us?
With a talented team of 300 staff we pride ourselves on making the SSSC a great place to work.
Our directorates
We have four directorates that carry out our statutory and workforce development role and provide support functions.
Our values
In everything we do, we believe the people of Scotland have the right to be safe when accessing social care services.
Our recruitment process
We are proud of our recruitment process and take care to gather the necessary documentation and meet all legal and policy obligations.