To make your payment, click the 'Make/Confirm Method of Payment' button.
You will see the following screen: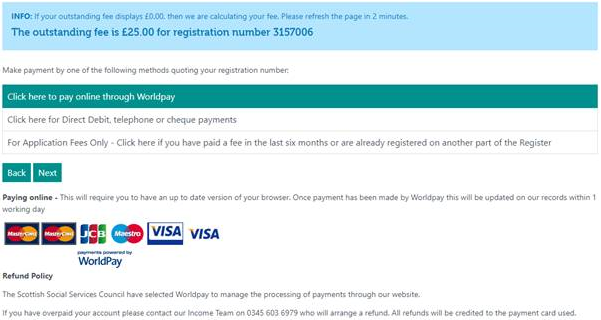 It will show three different payment options, choose one of the first two options then 'Next'. The third option is for application payments only.
Online through Worldpay
This will open the Worldpay payment page where you can enter your card details. Once the transaction has gone through, you will see a message  confirming the payment was successful.
Pay by Direct Debit, over the telephone or by cheque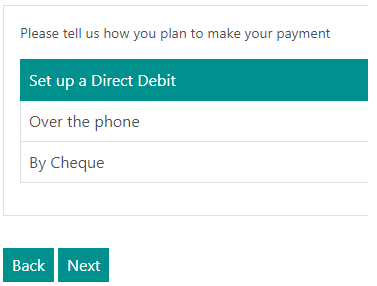 This gives you three options, select your preferred method and click 'Next'. 
Direct Debit: you will be given a link to download the form. This must be printed out, completed and signed before returning it to us by post. We cannot accept electronic copies.
Telephone: you will be shown the telephone number to make your payment.
Cheque: you will be shown our address to send the completed cheque.
Remember if you are paying your renewal fee, you also need to complete a renewal form using your MySSSC online account.