Paul Dumbleton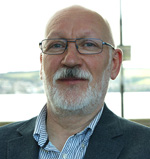 Paul Dumbleton has wide experience of social care in both his personal and professional lives. For 10 years, until 2012, he was Chief Officer and Registered Manager of PLUS, which supports children and young people with disabilities and their families in Forth Valley.
Before working in the voluntary sector he taught for 20 years in the school, further education and university sectors.
Paul is currently a board member of the Mental Welfare Commission for Scotland, a member of Social Security and Child Support Tribunals and an independent grant assessor.
His personal experience of social services comes from being an adoptive parent and having a daughter with a learning disability.
Paul Edie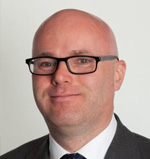 Appointed as Chair of the Care Inspectorate in April 2013, Paul Edie has served as a Liberal Democrat Councillor in Edinburgh since 1994.
From 2007 he served as Convenor of the Health, Social Care and Housing Committee and as a Non-Executive Director of NHS Lothian.
He was also a Member of the Lothian and Border Community Justice Partnership.
Before becoming a full-time councillor, Paul worked with the Scottish National Blood Transfusion Service, mainly in quality assurance.
Audrey Cowie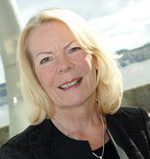 Audrey Cowie has over three decades of experience of working in the public sector, with senior roles in healthcare, clinical practice, operational management, education, regulation and quality.
She was the professional adviser to Scottish Ministers on regulation of the healthcare professions and standards for the NHS Scotland workforce. Since 2011 Audrey has been self-employed, providing independent advice on regulation, governance, professionalism and health workforce issues.
She is a board member with the General Teaching Council for Scotland and a quality assurance Lay Panel Chair with the General Dental Council. She has an enduring interest in public protection and serving the public interest.
Forbes Mitchell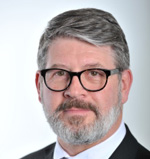 Forbes is an experienced local government officer having held a number of senior posts in chief executive services, education and community services and children's services.
He is also a qualified teacher and has used a wide range of strategies across public services and in the private sector to develop his expertise as a transformational change and improvement specialist.
He has worked closely with chief officers and elected members to develop policy and deliver strategic approaches to the sustainable provision of quality services in both local and national contexts.
He now focuses on the delivery of excellence and seeks to ensure those he works with deliver the best possible outcomes that have a positive impact.
Andrew Rome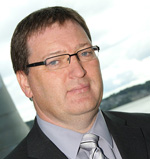 Andrew Rome is a registered mental health nurse and has worked in the fields of mental health and addictions for 25 years.
He has a special interest in the provision of integrated care for people with complex needs and spent three years working on secondment at Scottish Government developing evidence-based guidance for commissioners, managers and practitioners.
In 2005 he set up a research and consultancy company specialising in addictions. Andrew brings particular skills in service evaluation, organisational change, audit and research.
He is a clinical tutor in substance misuse for the Royal College of General Practitioners (Scotland) and is a judicial member of the Mental Health Tribunal for Scotland.
Linda Lennie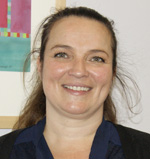 Linda Lennie has experience of social care in both her professional and personal life. She was a foster carer for five years before looking after her mother due to her developing Alzheimer's.
She has cared for her mother for the past eight years. She has experience working for the third sector and has a voluntary role as a service user representative for Perth and Kinross Health and Social Care Integration.
Miss Lennie recently completed her social work honours degree at Robert Gordon University.
Theresa Allison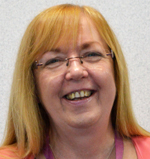 Theresa Allison has over 20 years of experience working in the third sector, beginning her career working directly with children delivering high quality affordable childcare. She is a Fellow of the Chartered Management Institute.
In 2006 she became General Manager of North Edinburgh Childcare based in the north of the city and in 2010 became Director of North Edinburgh Childcare Enterprise Limited. From 2011 to 2014 she was a member of the Board of the Care Inspectorate.
That knowledge coupled with her experience of delivering high quality childcare services gives her good knowledge and understanding of the health and social care environment in Scotland.
Alan Baird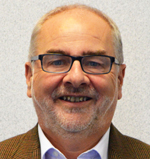 Alan held a number of practitioner and management posts in Glasgow, Angus and Dundee spanning nearly 40 years. He has an MBA from the University of Dundee. He was appointed Director of Social Work with Dundee City Council in 2001 where he remained until appointed as Chief Social Work Adviser to Scottish Government in 2013. In 2018 Alan served as President of the Directors of Social Work in Scotland.
Alan has been a trustee with CHAS since 2013 and is also currently supporting the Journey phase of the Independent Care Review in Scotland. In 2017 he was appointed Honorary Professor in Social Work at the University of Dundee. He is currently Honorary President of Scottish Care.
Keith Redpath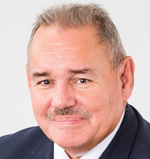 Keith Redpath spent a total of 42 years working in both local government and the NHS. He was Assistant Director of Social Work in Tayside Regional Council and held a number of senior managerial positions in social work and the NHS, culminating in his appointment as Chief Officer of the West Dunbartonshire Health and Social Care Partnership in 2015.
He has been a strong advocate for the integration of health and social care for over 20 years and for two years served as Chair of the National Group of HSCP Chief Officers. Keith is also a Board member of the Care Inspectorate.