Theresa Allison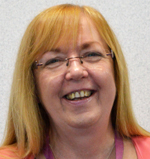 Theresa Allison has over 20 years of experience working in the third sector, beginning her career working directly with children delivering high quality affordable childcare. She is a Fellow of the Chartered Management Institute.
In 2006 she became General Manager of North Edinburgh Childcare based in the north of the city and in 2010 became Director of North Edinburgh Childcare Enterprise Limited. From 2011 to 2014 she was a member of the Board of the Care Inspectorate.
That knowledge coupled with her experience of delivering high quality childcare services gives her good knowledge and understanding of the health and social care environment in Scotland.
Alan Baird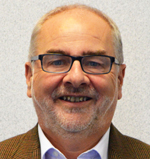 Alan held a number of practitioner and management posts in Glasgow, Angus and Dundee spanning nearly 40 years. He has an MBA from the University of Dundee. He was appointed Director of Social Work with Dundee City Council in 2001 where he remained until appointed as Chief Social Work Adviser to Scottish Government in 2013. In 2018 Alan served as President of the Directors of Social Work in Scotland.
Alan has been a trustee with CHAS since 2013 and is also currently supporting the Journey phase of the Independent Care Review in Scotland. In 2017 he was appointed Honorary Professor in Social Work at the University of Dundee. He is currently Honorary President of Scottish Care.
Doug Moodie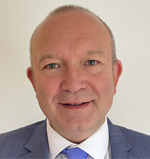 Doug has been a Chartered Certified Accountant since 1994, and a Management Consultant since 2012, working in senior roles and leading teams across a number of different sectors and complex clients. Doug brings entrepreneurial flair from a variety of different businesses he has established which include early years childcare, property management, and private equity focussing on the Pharma, Biotech and Technology sectors to deliver innovative and unique solutions to a wide array of different challenges and medical needs facing society.
He has gained a wide breadth of knowledge and experience encompassing a focus on people, innovation, change management, finance, data protection, early years childcare/care homes, strategy, and an underlying desire to help others via various voluntary causes that he is extremely passionate about.
Since 2014 Doug has been Chair of Falkirk Children's Panel, Chair of HELM in Dundee who provide support, learning, and guidance to over two hundred care experienced young people, Chair of Clackmannanshire Business Improvement District (BID), and a Director/Treasurer of Home Start (Clacks) who received a Queens Award in 2022 for service to many families needing their help and support across the local community.
In his spare time Doug enjoys following his local football team, attending car shows, and visiting the undeniable beauty and tranquillity which Scotland provides with his wife Caron and their trusty old 1970's VW Campervan.
Julie Grace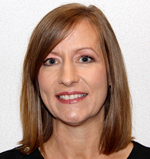 Julie Grace has worked in the further education sector for over 25 years and is currently Director of Curriculum and Attainment at Dundee and Angus College.
Before taking up this role, Julie successfully led the Child, Health and Social Care department in the college transforming it to one of the top performing teaching departments in the sector.
Julie graduated with a first class honours degree in business and holds a postgraduate teaching qualification in further education. She is also an Associate Assessor with Education Scotland.
Julie is a board member of the Developing Young Workforce Regional Group and has used her extensive skills and knowledge of the education sector to establish strategic partnerships with stakeholders and external businesses to support adults and young people into employment and further study.
Lynne Huckerby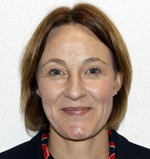 Lynne Huckerby is an executive director with 27 years' experience of working in NHS Scotland across a range of primary and secondary care as well as in national roles.
In her current role as Director of Service Development with NHS 24, she is providing executive leadership to the delivery of the Change Portfolio aligned to the ambitious organisational strategy.
Her focus is in working collaboratively with the public, partners and staff, underpinned by citizen engagement and a digital first approach to enable the design and development of sustainable services which have a positive impact on the wider health and social care system.
Rona King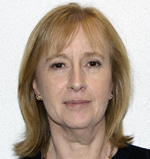 Rona King worked for NHS Scotland for over 35 years and held director of human resources positions in Fife for 19 years.
She was the Deputy Chief Executive of NHS Fife before she retired two and a half years ago. Rona was previously a non-executive director of the Skills for Health Board.
She now runs a management consultancy company that provides senior HR and staff governance support to organisations.
Linda Lennie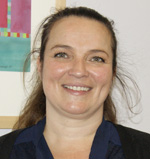 Linda Lennie has experience of social care in both her professional and personal life. She was a foster carer for five years before looking after her mother due to her developing Alzheimer's.
She has cared for her mother for the past eight years. She has experience working for the third sector and has a voluntary role as a service user representative for Perth and Kinross Health and Social Care Integration.
Miss Lennie recently completed her social work honours degree at Robert Gordon University.
Peter Murray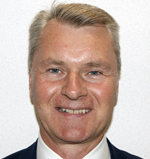 Peter Murray spent the majority of his working life in the fire service serving in Grampian, Tayside and latterly in the Scottish Fire and Rescue Service (SFRS). Peter retired from the SFRS in 2013 as an Assistant Chief Fire Officer.
In 2013, he took up a role as a Board Member in NHS Lothian. Within NHS Lothian, Peter is a member of the Finance and Resources, Audit and Risk, Strategic Planning and Information Governance Committees. He was recently pivotal in the establishment of a new Integrated Care Forum in NHS Lothian ensuring a whole system approach to health and social care integration.
Peter is Vice-Chair of the East Lothian Integrated Joint Board (IJB) and recently took up a position on the Edinburgh IJB. He is currently the Chair of the Chairs and Vice-Chairs of the IJBs in Scotland.
As Chair of the Chairs and Vice Chairs Peter sits on the Ministerial Strategic Group, COSLA Health and Social Care Board and the NHS Corporate Governance Steering Group. Peter has an honours degree in political studies.